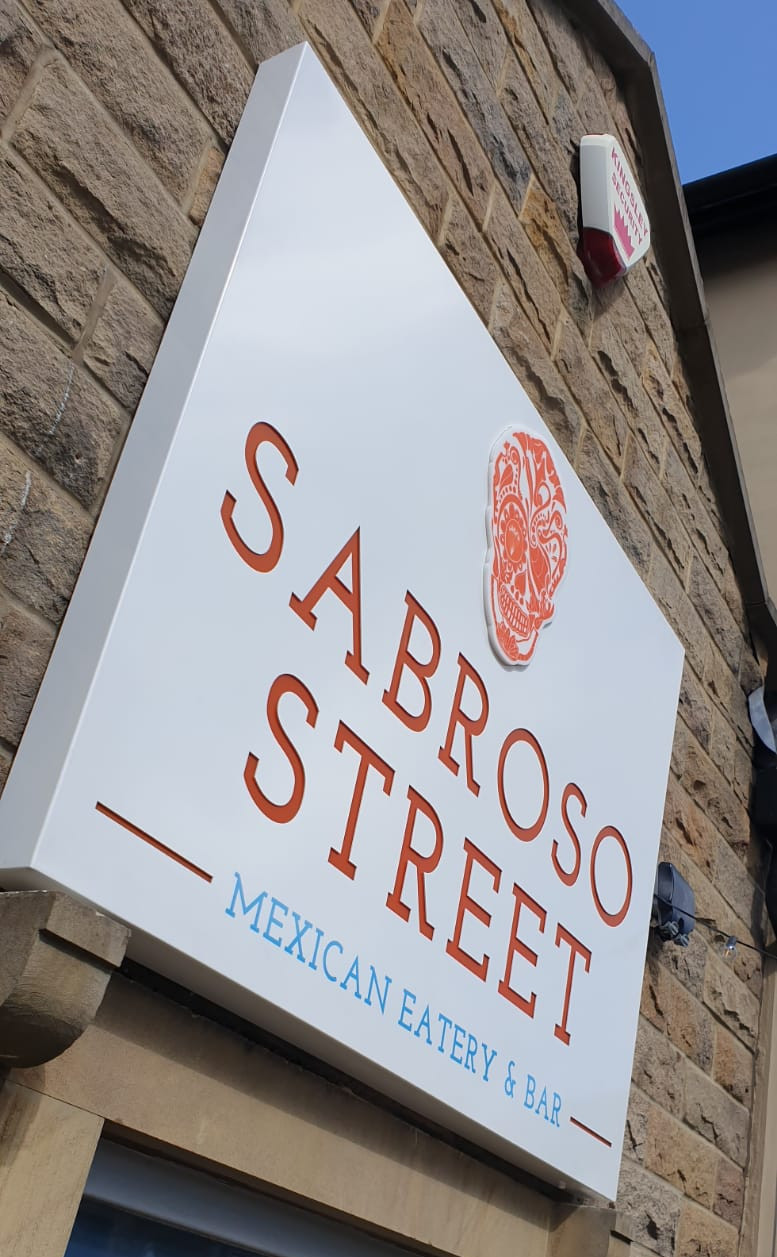 Description
Having attended in March 2020 to do the customers gold and blue dusted crystal window decals, they contacted us to look at their fascia signage and update and replace it.
Wright Signs attended to discuss what the customer liked and did not like, and discussed options of LED tube lights and sign trays, Backlit sign boxes and fretted cut backlit. We removed the existing wood sign Saturday morning while they were closed to see the condition of brickwork underneath and whether illuminated locator lettering could be an option. After many designs and example ideas, the customer decided on a 3D backlit skull and fretted cut wording with little vinyl details to finish. As this is an illuminated sign, we dealt with Planning permission from LCC for consent to advertise.
So that the public knew the customer was still trading, we installed a temporary banner to the wooden framework – this framework was holding the swan lights in place; therefore, we left up for the time being – but all will be removed when we install the finished product /
The new signage is made up of fret cut and bent aluminium panel boxes that were powder coated white after all artwork was cut from it. We then installed the orange translucent pieces of vinyl to the back of the fretted lettering for the LED lights to shine through; The skulls were made to clip into the sign trays on the front fascia to stand off and be halo-lit. Finally, we finished it with blue weeded lettering for the Mexican eatery & bar graphic.
Planning permission with Leeds City Council currently takes around 8-10 working weeks

From design approval, we manufactured the signs; this process took just under three weeks 

Removal of old signage took three-person team 4 hours 

Installation of new signage took three-person team 8 hours 
We used one of our electrical subcontractors (Ben @ Hood Electrical) to connect the LEDs to the customer power supply – giving 100% peace of mind and certification for Us and the customer.